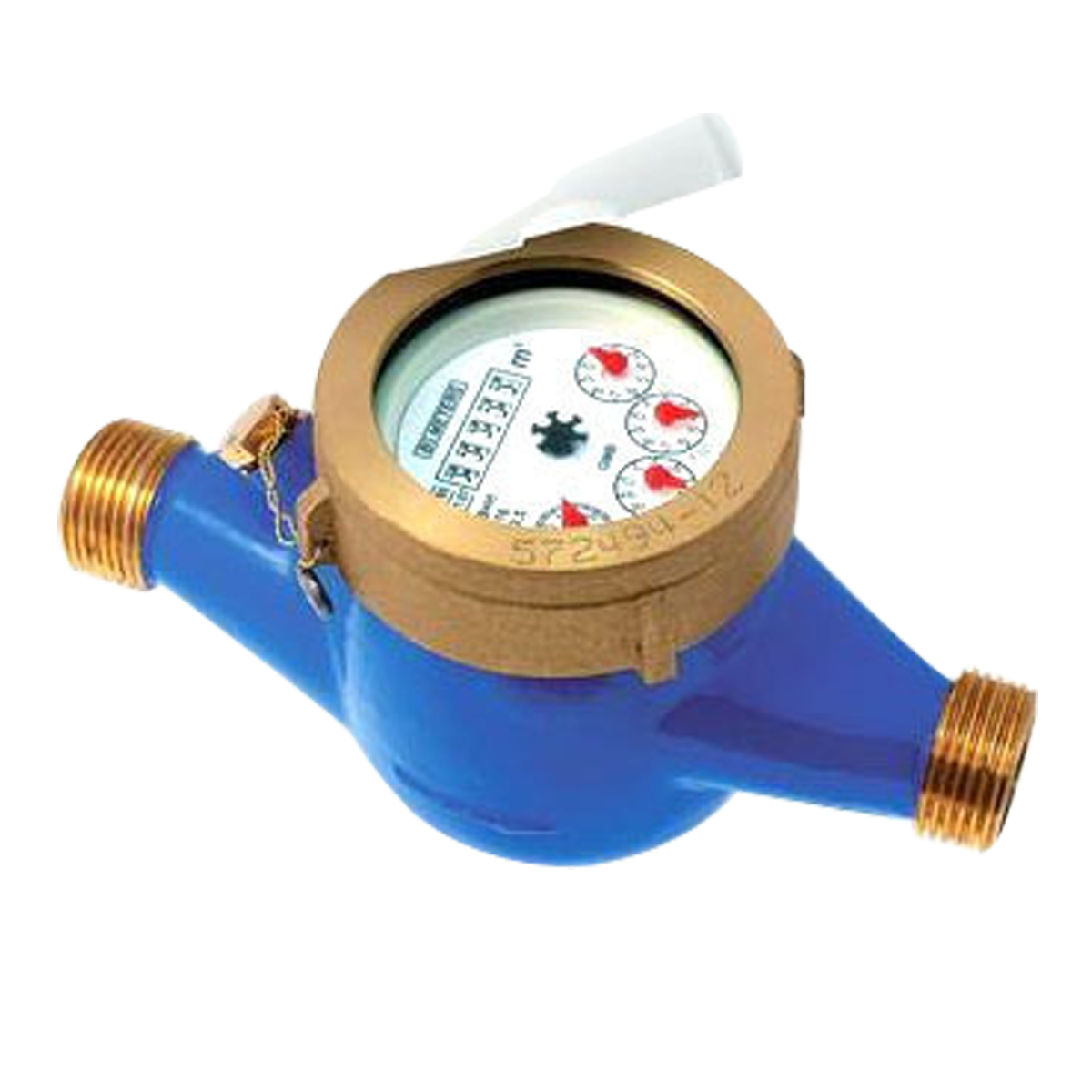 Note
Technical data conform to International Standard ISO4064
Domestic Water Meter
Application
Measuring the volume of cold potable water passing through the pipeline
Features
Dry type, magnetic drive, antimagnetic function, pointer-roller indicator, easy and long term clear reading, frost resistance, long work life etc
Available non-return valve, inlet strainer and pulse output on request.
Class C water meter is available for 15mm (1/2 inch) and 20mm (3/4 inch).
Working Condition
Water temperature: ≤50℃ for cold water meter
≤90℃ for hot water meter
Water pressure: ≤1MPa or 1.6MPa optional
(10bar or 16bar optional)
Maximum Permissible Error
In the lower zone from Q min inclusive up to but excluding Qt is ±5% _ In the upper zone from Qt
inclusive up to and including Qs is: cold water meter ±2%, hot water meter ±3%.